Polished Graphite Cufflinks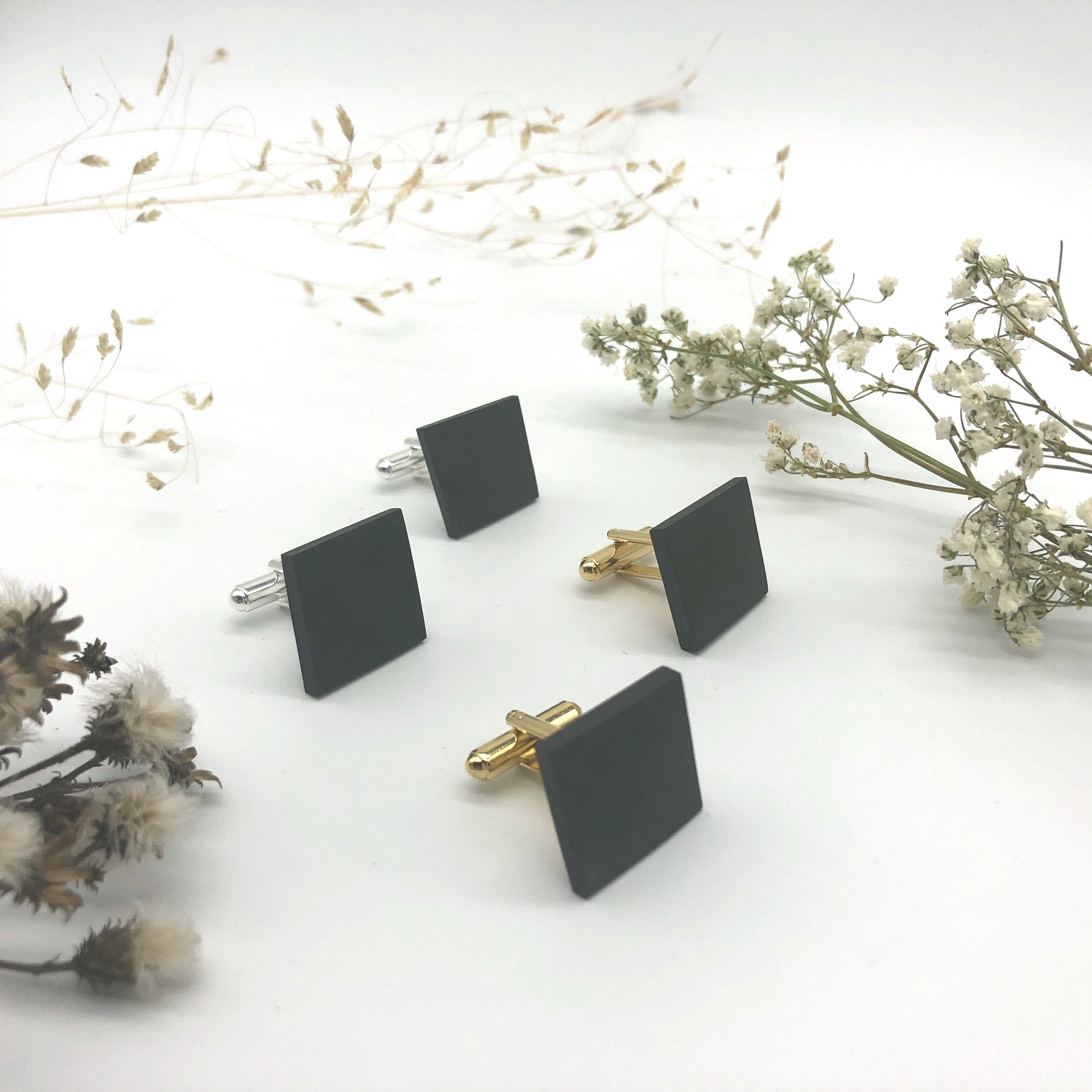 Polished Graphite Cufflinks
Looking for a simple, classic cufflink? Polished Graphite Cufflinks are the perfect contemporary accessory to spruce up your attire! These cufflinks are crafted from graphite porcelain and polished by hand to a smooth finish.
Wearables go through several firings in a kiln, enduring temperatures over 2,000 degrees to reach their final form. Chose from gold or silver plated hardware from the options below.
Contact us at hello@cydneyross.com to learn about our exclusive discount for Wedding Packages!